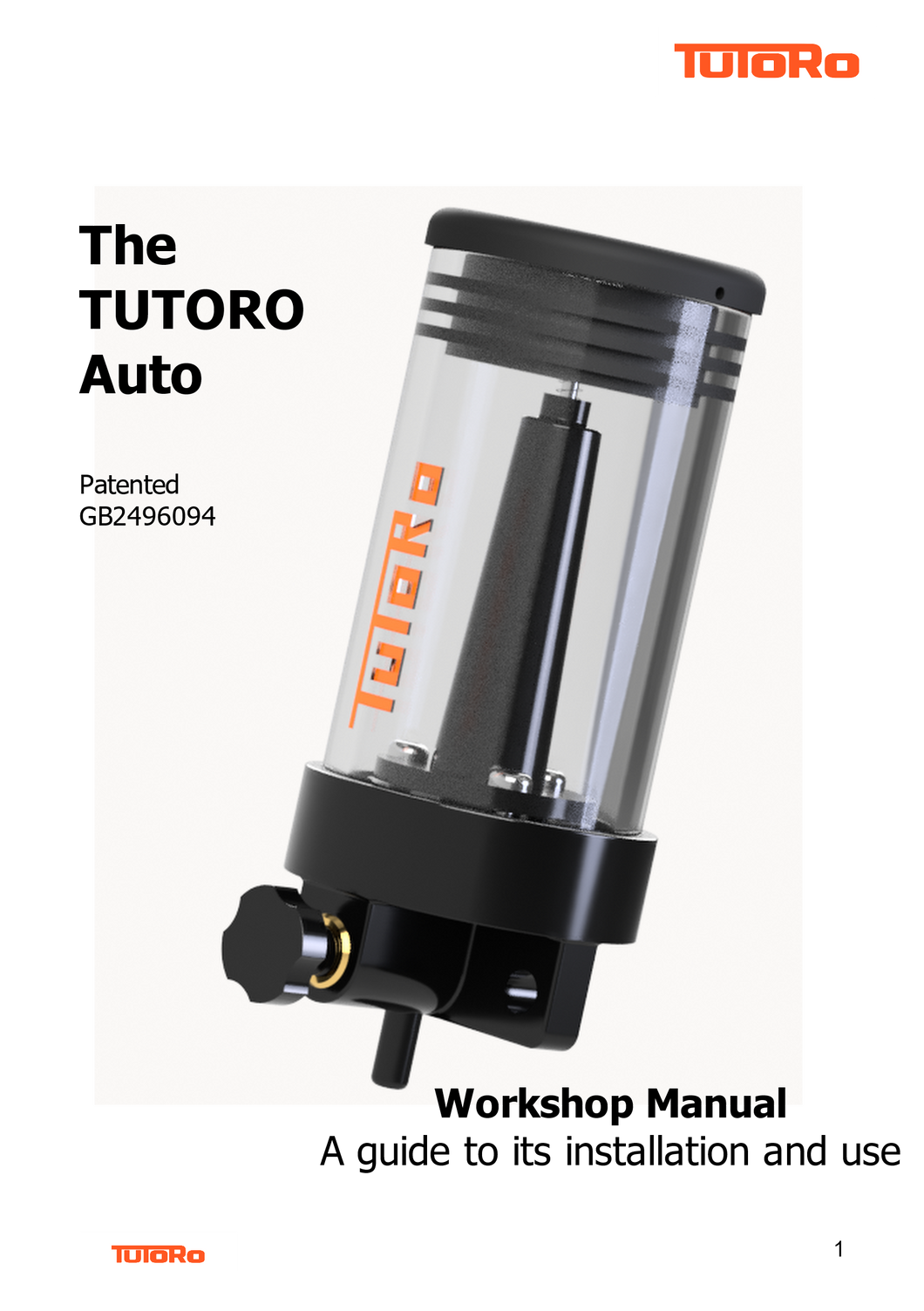 Workshop Manual - TUTORO Auto
Now available!
The hardcopy version of the TUTORO Auto Workshop Manual.
48 pages of text and full colour illustrations dedicated to the installation, use and maintenance of the TUTORO Auto automatic chain oiler.
The handy A5 format Workshop Manual covers everything you need to know about the use of motorcycle chain oilers including the use of Oil's, Hose Routing, Mounting options, Nozzle types (where, why and when to use them), Safety, Oil Fling, Troubleshooting and a step by step installation guide.
All new TUTORO Auto kits now all include this publication at no extra cost, but if you are an existing owner you will find the Workshop Manual and invaluable companion to your technical library.
For those wanting to enjoy an e-book version you will find the TUTORO Workshop Manual available of Google Play and Google Books - just search for TUTORO!